The law requires every California employer to have a legally compliant Injury & Illness Prevention Program in writing --

DO YOU?

The thought of having to react to a workplace injury is cringe worthy for many employers. Workplace injuries can invoke a range of emotional responses including shock, fear, and even anger from everyone involved. Ill-prepared employers may also face confusion over how to respond to the incident.

To better prepare for workplace injuries, employers should create and implement an Injury & Illness Prevention Program (IIPP). A well-drafted IIPP not only helps employers respond to workplace injuries when they occur, but it also serves to reduce the likelihood of an injury happening in the first place. The benefits an employer derives from this result can be huge -- better insurance rates, higher employee morale, and increased productivity -- to name a few.

Beyond simply making good business sense, of course, implementing and maintaining an IIPP is also a California legal requirement. Accordingly, steep civil penalties can be assessed against a non-compliant employer. Under California Labor Code § 6401.7, "[e]very employer shall establish, implement, and maintain an effective injury prevention program…[that] shall be written." Although the law contains some limited exceptions, the main elements that must be contained within the plan include:

Management commitment/assignment of responsibilities;
Safety communications system with employees;
System for assuring employee compliance with safe work practices;
Scheduled inspections/evaluation system;
Accident investigation;
Procedures for correcting unsafe/unhealthy conditions
Safety and health training and instruction; and
Recordkeeping and documentation.

All California employers are well advised to review their injury and illness prevention programs. If you do not have an IIPP, or you find that your program needs updating, please contact Chambers & Lee LLP and we would be happy to assist you.
Powered by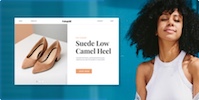 Create your own unique website with customizable templates.